Small surface-mountable device
Controls up to 680 pixels (4 universes) across 8 outputs
8 independent outputs for flexibility
Supports WS2812-style LEDs or APA102 style
sACN input or internal cues
Cloud connected for monitoring and programming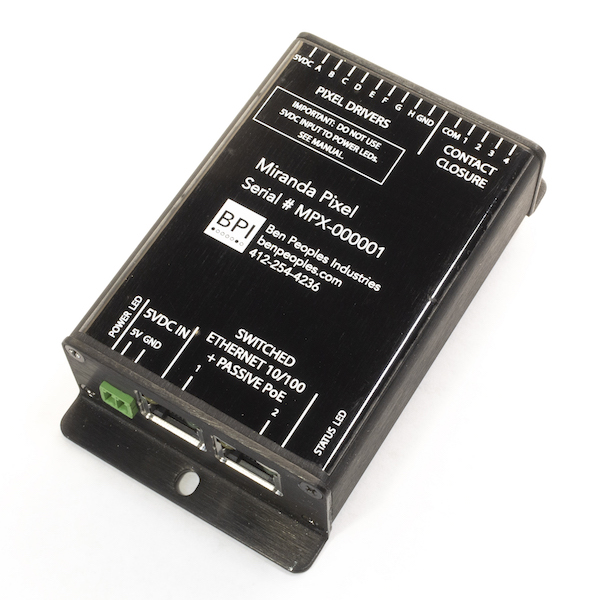 Size:  2.75" x 4.5" x 0.875"
Weight: 6 oz.
Specs:
(8) independent outputs as either (8) WS2812-style LEDs or (2) APA102-style

(4) contact closures

10/100 Ethernet Port, auto-MDIX

5VDC power supply

Temperature range: -40°C – +70°C
Features:
Up to 680 pixels across any combination of outputs
Sync multiple units together, even if not on the same network
Astrotime triggers and online calendar synchronization for easy reprogramming
Direct sACN input, or internal cues
Miranda Pixel is a Miranda-style pixel controller.  In its simplest form, it can simply be used as a flexible LED pixel driver, translating sACN data to addressable pixels.  Miranda Pixel can map your input universes across multiple outputs, allowing you to connect one long string or multiple short strings to the outputs for maximum flexibility.
As a Miranda controller, it doesn't stop there.  You can run normal Miranda cues or snapshots on the controller, reprogram and monitor through the Miranda cloud, and integrate with Miranda DMX controllers.  Astrotime and calendar triggers are inherently supported.
Infinitely scalable, modular and flexible
Easy to install, setup and maintain
Intuitive programming and end-user support
Cloud-connected for ease of use, but fully functional without an internet connection
Why is Miranda Pixel Special?
Supports up to 680 LED pixels across multiple outputs
Direct sACN input as well as internal cuestacks
All pluggable screw terminals and hardwired connections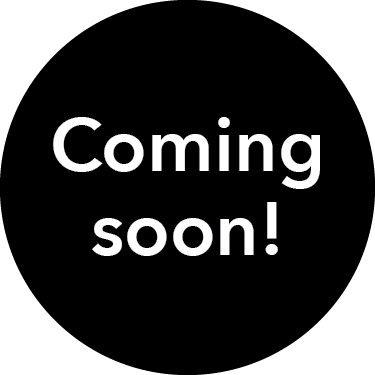 Download the Cut Sheet
Case Studies & Testimonials