Office & Warehouse assistant
Patty has been working and performing in Pittsburgh for the past eight years. She worked part time with both Hallmark and the Carnegie Library of Pittsburgh (CLP), before becoming full time with CLP in 2016. Her full time Library job started at the East Liberty branch, where she worked with customers daily, helping them find books, edit resumes and answer general library questions.
In 2018 she applied and transferred to the Library for the Blind and Physically handicapped, where she continues to work. A whole new world of library work opened up as the number of patrons she was assisting increased to the entire state of Pennsylvania, and her daily tasks included creating accessible programs for visually impaired patrons.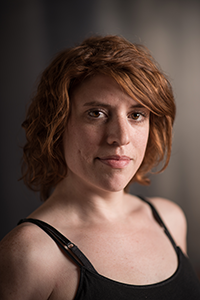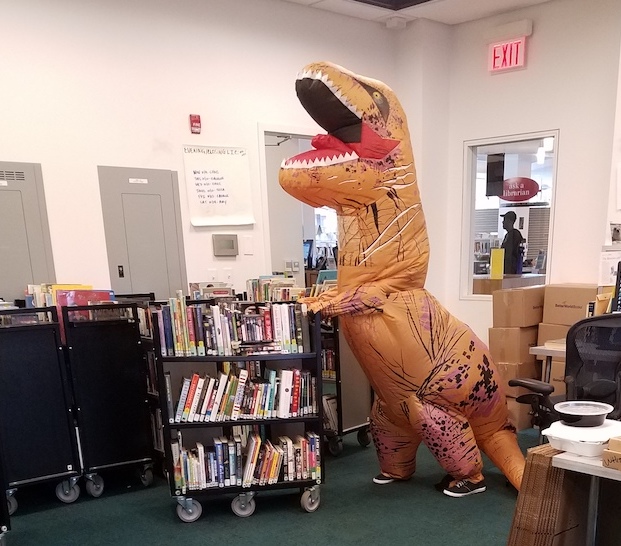 Patty has worked with several different types of technical equipment, making tactile objects to create a well-rounded program for the visually impaired. This includes two different types of braille printers, a 3D printer, and a swell form printer which creates a 2D tactile picture by heating up a graphic on special paper. She also uses everyday objects such as cardboard, glue, and whatever she can find in the supply closet, to make her tactile dreams come true.
Patty has made all kinds of things for her library's programs, such as 3D printed camels, an astronaut, a semi working mini sail boat, several halloween animals and a cardboard wormhole to other dimensions.  But her creativity doesn't just stop at the library.
Patty has been a professional performer and Collaborator in Pittsburgh for the past eight years. She has worked on multiple collaborations with Yes Brain Dance Theater, a project based company directed by Moriah Ella Mason with performances in Pittsburgh, New York and Philadelphia, as well as a recent performance of in IN HOUSE: intimate interiors, an immersive dance theater piece choreographed and directed by Beth Corning through Corning Works-Glue Factory Projects and co-directed by Domnique Serrand performed at the Montery House Annex of the Mattress Factory.
Patty is also the Associate Director of Bombyx, an aerial silks company based in Pittsburgh. Patty has trained extensively in the Aeriel Silks as well as minor training in the Lyra (a metal hoop) and a few lessons in static Trapeze. Bombyx has performed multiple times in the city as well as Johnstown PA and fulfills Patty's dreams of running away with the circus.
Patty joined BPI about a month and a half into the pandemic and started tele-working shortly after. Though the work and meetings have all been virtual, the creativity allowed within the "walls" of BPI has been extremely enjoyable!